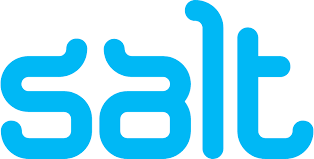 Job title: Video Editor & Motion Graphics Artist – Creative Ad Agency

Company: Salt Search

Job description: We are looking for a Video Editor and Motion Graphics Artist. This will be working with a fantastic Creative Advertising Agency based in Kent. This designer will be an all-rounder who is both highly creative and has a "can-do" attitude working with some of the world's biggest brands.
This role will be supporting the video delivery across all of their client's brands. As the Video Editor and Motion Graphics Artist you will be taking of a range of different brands and be responsible for the final production of video edits, motion graphics pieces and other digital content.
Collaboration is huge part of their culture and being a top team member is crucial. Hard drives will be going back and forth between different team members, so you must have methodical approach to setting up and organising your projects. Proxying footage, colour grading, cut-downs and translations should all be second nature to you.
Essential Skills & Requirements
-At least 1 year of professional experience video editing.
-A strong portfolio, demonstrating video/motion design work. Showreel is a must.
-Great understanding of digital delivery for film. As well as being able to edit videos from scratch you must be familiar with understanding and working with other people's video projects. This includes creating cut-downs, subtitling, translations and reformatting video edits fit for various social media formats.
-Should love innovation in the latest video & motion graphics techniques.
-Robust audio/music design and strong understanding of layout & type.
Software Specific
-Premiere Pro. Must have professional experience of the software & how it can be used to tell great stories through video editing.
-After Effects. Must understand how to make great animated content & how the software links with other Adobe software for seamless work-flows.
-Photo-shop/Illustrator. You will have a good understanding of these in order to create storyboards & work with assets/type from their wider design team.
-DaVinci. It would be a bonus to have experience using DaVinci in order to colour grade footage.
Job Information
Job Reference: JO-2207-257106
Salary: £22000.00 – £35000.00 per annum
Salary per: annum
Job Duration:
Job Start Date: ASAP
Job Industries: Design Jobs, UI & UX Jobs
Job Locations: Greater London
Job Types: Permanent

Expected salary: £22000 – 35000 per year

Location: Greater London

Job date: Sun, 10 Jul 2022 00:51:34 GMT

Apply for the job now!