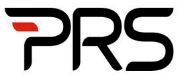 Job title: Telecommunications Engineer

Company: PRS Recruitment Services

Job description: PRS are working with a longstanding client assisting them in their search for a telecommunications engineer to work on a static basis at a prestigious site in Mansfield.
ROLE: Telecommunications Engineer
LOCATION: Mansfield
SALARY: £30,000 straight days Monday to Friday
The role will be to handle the maintenance and repair of the complete range of mechanical and electrical engineering services associated with the Health Care estate. This will include, for example, electrical power, nurse call systems, communication systems, plant and other alarms, fire alarm systems, UPS units, electrical distribution systems, motors and control equipment, portable equipment, catering equipment and fixed plant, Control panels, sockets, lighting, electrical accessory's, HVAC, Pumps, Motors, AHU's and building management systems.
You'll:
Handle routine daily checking of the telephone switches, Deal with Modifications to the telephone infrastructure wiring, Handle relocation of existing telephones. Monitoring of the call logging equipment. Monitoring of the voicemail system. Monitoring of the auto attendant system.
Liaison with external contractors (BT/Virgin) as required.
Complete all record sheets and paperwork associated with routine duties accurately and in good time.
Undertake correctly and to a high standard the work associated with PPM (Pre Planned Maintenance) and Reactive Maintenance tasks.
Undertake correctly and to a high standard the work associated with an inspection and testing programme both for fixed and mobile/portable equipment, ensuring compliance with the latest edition of the wiring regulations BS7671. Requesting remedial works or emergency isolations as and when required. Issue the appropriate completion certificates.
Undertake correctly and to a high standard the work associated with an inspection and testing programme both for installed plant, fixed and mobile/portable equipment.
Follow engineering and building drawings and specifications, providing satisfactory levels of output linked with high standards or workmanship for complex systems, fully understanding the relationship between mechanical and electrical systems.
Determine what spares, components or supplies are needed in order to satisfactorily undertake and complete the work associated with repair, routine servicing and new installations.
Undertake project work providing technical information or circuit design modification details eg boiler control system, and updating circuit records as appropriate. Routinely undertaking the complex duties involved in completing the project and taking a lead in co-ordinating the work between Trust estates staff and contractors. Undertake Cat D (work detailed as new or replacement and/or adaptation) work as required.
Responsible for ensuring all work carried out is to current electrical standards ie IEE Regulations and associated codes of practice. To work in accordance with the requirements of HTM 2020, The Electrical Safety Code for Low Voltage Systems as appointed Competent Person (LV) for the Trust.
Undertake fault finding on complex Low Voltage (LV) networks, critical systems and equipment, liaise with Engineering Supervisor regarding plant or equipment failure and to request the supply of goods and services as necessary.
To undertake work on equipment or services or both where a special and higher level of skill is required above that of craft grade (usually special training for this will be necessary).
To undertake the responsibilities of the Shift Team Leader in their absence if required in relation to supervision of day operational staff, across all trades, in the absence of Engineering or Building Supervisor.
To be Considered you must:
Hold a full UK driving licence.
Evidence of working within acute health care premises would be advantageous (but not essential).
The post holder will have an ability to communicate and co-ordinate tasks effectively.
As this is a key front-line post, the post holder represents the Department directly to the Client group. Therefore, the post holder must have a high standard of customer care skills, have a pleasant manner, good communication skills, numerate and have keyboard skills.
NVQ level 3 in electrical engineering or equivalent
18th Edition or the IEE Wiring Regulations.
Completed a recognised training course in Telecommunications.
To Apply for the role please follow the onscreen instructions.

Expected salary: £30000 per year

Location: Mansfield, Nottinghamshire

Job date: Sun, 12 Jun 2022 00:48:59 GMT

Apply for the job now!