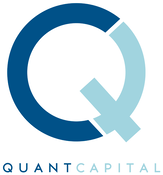 Job title: Professional Services Consultant

Company: Quant Capital

Job description: Professional Services Consultant
To £65k Plus Bens Hybrid Working
Quant Capital is urgently looking for an Professional Services Consultant to join our high profile client.
My Client is a global financial technology (fintech) firm specialising in AML, Fraud, Financial Risk and Big Data Management.
In this multi-faceted role, you will blend use of your analytic, technical, and interpersonal skills to engage in a mix of client-facing activities from pre-sale to configuration, implementation, and post-project hand-off. You will deliver solutions on-premise and via SaaS environments for enterprises across the United Kingdom, Europe and other parts of the world
The Professional Services Consultant will be involved in:
 All phases of the software delivery life cycle from planning through configuration, implementation, testing, documentation, training, and support
 Develop and conduct proof of concepts (POCs)
 Perform customization analysis and develop configuration recommendations to ensure meeting client needs
 Implement software products on premise, remotely, or via hosted / SaaS environment
 Use effective project management and project tracking tools and techniques to keep project timelines, client expectations, issues, and scope under control
Professional Services Consultant Must have:
 Degree in Information Technology or Systems, Computer Science, mathematics, science, or related STEM concentrations. Minimum 2:2 is required.
 Minimum 2-4 years prior client support or technical consultancy experience
 Knowledge of RDBMS; Solid SQL experience including experience with SQL databases and SQL scripting
 Experience with at least one programming language such as (but not limited to) C#, Java, .Net, or other related languages or technologies
 Experience with scripting, batch processing, data file manipulation, or Web services
My client is based in London Hybrid Working
Consultant, Hosted Support, AWS, AZURE, SQL Fixed Income Implementation FINTECH BA Business analysis, XML/XPath/XSLT

Expected salary:

Location: London

Job date: Thu, 05 May 2022 00:39:54 GMT

Apply for the job now!