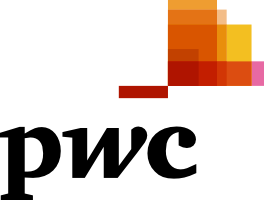 Job title: Insurance Risk and Regulatory – Prudential Senior Manager

Company: PwC

Job description: Line of Service Assurance
Industry/Sector Insurance
Specialism Risk
Management Level Senior Manager
Job Description & Summary
Who we are looking for
PwC's Risk Assurance practice is growing its capability within the Insurance Risk and Regulatory space and is looking to recruit individuals at Senior Manager grade. We are looking for individuals who have relevant experience and knowledge of prudential regulation in the insurance market to advise and
deliver regulatory change projects to our large number of clients in this sector.
PwC is the leading assurance and advisory firm in this space and our team is expanding and looking for additional talent to supplement the team with prudential and structuring knowledge and experience.
Background to the Insurance Regulatory Market in the UK
If successful, you will work on a range of exciting projects across many areas of the regulatory spectrum gaining a diverse understanding of the risks faced by insurers and provide advice on innovative solutions. As a team we work collaboratively on projects, often with colleagues from other specialisms. We also aim to empower individuals to seek areas of focus, supporting development in those areas through on the job learning and mentoring. You will also have access to PwC's market leading development framework in order to get full support through your personal development.
Responsibilities
The responsibilities will vary depending upon the client and the engagement profile. Amongst others, you will be:
Leading teams on engagements – acting as team leader on engagements and being responsible for day-to-day liaison and building meaningful relationships with clients;
Being responsible for the production of regulatory analysis and reports, coaching others and reviewing / owning the end deliverable;
Whilst being agile and working across a range of different subjects and projects, it is usual for a senior manager to have or develop a specialism where you will become a 'subject matter expert' on aspects of regulation;
Designing and assessing key systems and controls for demonstrating compliance with applicable regulations based on own knowledge and experience;
Directing technical research, supporting responses to consultation papers from relevant regulatory bodies;
Managing and directing the development of marketing materials and sales activities and supporting more senior team members with marketing campaigns and client discussions;
Maintaining client contact programme with senior client staff, relationship building and networking with clients and internally across PwC; and
Participating in PwC's Thought Leadership; taking a leading role in the development and delivery of client engagements.
Requirements
The following skills are required for this role:
Essential skills
Prior knowledge of the insurance sector, including a strong understanding of prudential regulation (Solvency II) and regulatory expectations faced by insurers;
Experience advising, supervising or working for insurers in either a risk or regulatory capacity;
An ability to understand, interpret and communicate complex prudential regulation to a range of audiences;
Strong client handling and relationship management skills;
Strong written and verbal communication skills;
Experience of problem solving and ability to implement and deliver solutions tailored to clients' needs; and
Experience in leading or supervising others to deliver multiple projects on time and to a high quality.
Desirable Skills
The range of technical skills our clients are looking for is broad. Whilst we welcome applications from all those who fit with the responsibilities and essential skills set out above, we particularly would welcome applicants with skills in one or several of the following areas:
Accounting or actuarial experience / qualifications;
Solvency II Pillar 3 reporting experience e.g. in producing or reviewing the content of QRTs, SFCRs, RSRs and ORSAs;
Experience in undertaking or reviewing regulatory processes e.g. approvals and notifications;
Knowledge / experience of capital management and/or capital structuring, including managing capital at Lloyd's and the associated processes and requirements;
Knowledge / experience of modelling, maintaining or reviewing external credit ratings; and
Experience in designing, implementing or reviewing risk management frameworks for insurers.
Education (if blank, degree and/or field of study not specified) Degrees/Field of Study required:
Degrees/Field of Study preferred:
Certifications (if blank, certifications not specified)
Required Skills
Optional Skills
Desired Languages (If blank, desired languages not specified)
Travel Requirements Not Specified
Available for Work Visa Sponsorship? Yes
Government Clearance Required? No
Job Posting End Date

Expected salary:

Location: Edinburgh

Job date: Sat, 30 Apr 2022 07:03:40 GMT

Apply for the job now!