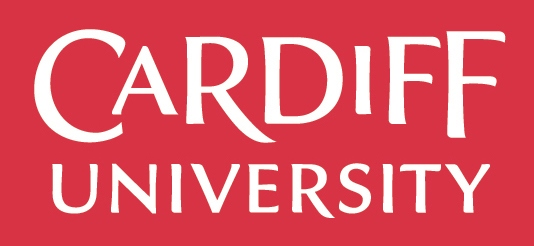 Job title: Education and Mentoring Project Officer

Company: Cardiff University

Job description: School / Directorate
School of Modern Languages
Advert
Education and Mentoring Project Officer
The post holder will be part of the team delivering the Modern Foreign Language (MFL) Mentoring project, which has been funded by Welsh Government since Government since 2015 to arrest and reverse a 20-year decline in the number of young people opting to study a modern foreign language at GCSE in Wales (please see the additional information section for more project detail).
The post holder will support the growing portfolio of projects and activities of the MFL Mentoring Project. The role holder will contribute to two streams of activity: the delivery of the year 8/9 mentoring project in schools in Wales and the creation of learning resources to support the rollout of the Curriculum for Wales.
The post holder will contribute to the successful delivery of the year 8/9 MFL Mentoring project both face-to-face and online. This will include supporting the recruitment of schools and mentors; supporting the organisation and delivery of training events for all mentors online and/or face-to-face; managing a caseload of schools and mentors on a day-to-day basis; supporting the organisation and delivery of the annual Award and Recognition ceremonies at partner universities at the end of the mentoring cycle; and support other activities relating to the day-to-day delivery of mentoring activities in schools in Wales.
The post holder will also contribute to the development of learning resources to support the roll out of the Curriculum for Wales, and the Area of Learning and Experience, Languages, Literacy and Communication (LLC). This will involve creating online learning resources which inspire learners aged 8-13 to love languages. Being interested in exploring the the connections between Welsh, English and International Languages is central to the multilingual ethos of this stream of activity and central to the Curriculum for Wales and the connected developments for International Languages. A good working knowledge of Welsh, French, German or Spanish will be very beneficial and an interest in making connections to other languages a necessity.
We are looking for creative individuals who have highly effective communication and organisational skills and who have a real commitment to enthusing young Welsh learners about the value of language learning, multilingualism and multiculturalism.
The post is part time (28 hours per week) and fixed term until 31st March 2023 in the first instance. This post is funded by the Welsh Government. There is the possibility of extension, but this will be determined within the lifecycle of this fixed-term contract and is not guaranteed.
Salary: £27,924 – £32,344 per annum, pro-rata for hours worked (Grade 5)
For informal enquiries about the post please contact Lucy Jenkins, by email,
Date advert posted: Wednesday, 29 June 2022
Closing date: Friday, 8 July 2022
Please be aware that Cardiff University reserves the right to close this vacancy early should sufficient applications be received.
Cardiff University is committed to supporting and promoting equality and diversity and to creating an inclusive working environment. We believe this can be achieved through attracting, developing, and retaining a diverse range of staff from many different backgrounds who have the ambition to create a University which seeks to fulfil our social, cultural and economic obligation to Cardiff, Wales, and the world. In supporting our employees to achieve a balance between their work and their personal lives, we will also consider proposals for flexible working or job share arrangements.
Post Reference Number
14554BR
Job Description
The job requires the role holder to:
Provide professional advice and guidance on the Year 8/9 mentoring programme delivered by the MFL Mentoring Project. This will include sharing information relating to project processes and procedures to internal and external partners, such as teachers and university students.
Use independent judgement and creativity to solve problems that arise on a day-to-day basis.
Contribute to the day-to-day operation of the Year 8/9 mentoring project, ensuring that compliance with all regulations of risk, management and evaluation are adhered to.
Contribute to the continuous improvement of operational systems and processes to facilitate the work of the project.
Support the achievement of project plans and outcomes relating to the Year 8/9 Mentoring project.
Support working relationships with key contacts, both internal and external outside parties as required.
Support the annual recruitment of university mentors and school partners across Wales, using both existing and new networks.
Support the planning and delivery of mentor training online and/or in-person each year for mentors from across all partner universities, planning sessions and organising all logistical elements of the training events.
Support the writing of project reports and contribute to steering group meetings and other presentations where needed.
Maintain appropriate project documentation as required by the project.
Co-lead the organisation and delivery of the annual Award and Recognition Ceremonies held at each partner institution at the end of each mentoring cycle.
Contribute towards the creation of a suite of learning resources for learners aged 8-14 that are in-keeping with the ethos of the project and the Curriculum for Wales.
Use innovation and creativity to support the evolution of the learning resources.
Use digital skills/tools to create learning resources fit for today's school learners and that meet the 'what matters' statements central to the Language, Literacy and Communication Area of Learning and Experience.
Bring creativity and energy to existing practices to highlight areas where innovation could bring increased impact.
Undergo personal and professional development that is appropriate to your role and which will enhance performance.
Use a variety of different digital platforms that are included but not limited to MS Teams, Excel, Word, Zoom, Canva, Qualtrics. Training will be given to those who have no prior understanding.
Support any interns that work with the project, planning work to be completed and meeting with them regularly during their time with the project
Occasionally support other streams of the project, as needed.
General Duties:
Ensure that an understanding of the importance of confidentiality is applied when undertaking all duties.
Undertake a variety of administrative duties to support the department.
Abide by University policies on Health and Safety and Equality and Diversity.
Perform other duties occasionally which are not included above, but which will be consistent with the role.
Where the role requires management of other staff the following responsibilities will also apply:
Be responsible for development and pastoral care and welfare of the staff under the line-management of the role holder including objective setting, appraisal, performance review and training.
Be a point of escalation for welfare issues including dealing with matters where there are no set guidelines or procedures.
Ensure that staff for whom the role holder is responsible operate within appropriate risk assessments and operating procedures and are compliant with all University procedures and policies.
Salary Range Max.
32,344
Grade
Grade 5
Salary Range Min.
27,924
Job Category
Management & Executive
Additional Information
The Modern Foreign Language (MFL) Mentoring project has been funded by Welsh Government since 2015 to arrest and reverse a 20-year decline in the number of young people opting to study a modern foreign language at GCSE in Wales, in support of the aims and ambitions of Welsh Government's strategy. The project works across Wales working with over 140 secondary schools across Wales, 100s of teachers, 5 partner universities, over 150 university students spanning university and subject areas, and engaging with over 6000 secondary school learners each year. The project also has partnerships that extend throughout the UK including but not limited to Ulster University, Stirling University, Leeds University and Warwick University which are due to launch work in summer 2022.
Career Pathway
Managerial, Professional and Specialist Staff – MPSS
Person Specification
Our Person Specification is split into 2 sections: essential and desirable. Please demonstrate clearly how you meet all of the essential criteria. Where possible you should give examples of how, when and where you have used your experience, knowledge, specific skills and abilities to match those required for this particular job role.
Please ensure that you communicate this fully by creating a supporting statement document, listing all of the criteria and commenting against each one as to how you meet them. This will need to be completed before you begin making your application online as you will be required to upload it.
When attaching the supporting statement to your application profile, please ensure that you put your name and the vacancy reference number, e.g. Supporting Statement for NAME XXXXBR.'
The desirable section contains a list of skills, qualifications and experience that it would be beneficial for the jobholder to have.
All short-listing decisions will be based initially on essential criteria, with desirable being used to further select or deselect candidates as appropriate.
We interview those candidates who are the closest match to the identified criteria.
Essential Criteria
Qualifications and Education * Degree/NVQ 4 or equivalent Professional membership/experience
Knowledge, Skills and Experience * Experience of project co-ordination and/or management, or similar activity.
Able to demonstrate and understanding of and enthusiasm for the Curriculum for Wales and the requirements therein for languages, literacy and communication.
Experience of developing innovative resources and materials to support the delivery of multilingual learning to learners across a variety of contexts (e.g., blended learning, online learning, hybrid).
Experience of planning, designing and delivering workshops, events and resources across a range of contexts and to a range of audiences both online and face-to-face.
Customer Service, Communication and Team Working * Ability to communicate detailed and complex information effectively and professionally with a wide range of people including university leads, school teachers and mentors.
Evidence of ability to undertake and deliver discrete projects and to work independently and within a team to achieve project requirements on time.
Planning, Analysis and Problem solving * Evidence of ability to solve problems using initiative and creativity in both collaborative and independent scenarios; identifying and proposing practical solutions and resolving problems with a range of potential outcomes.
Evidence of ability to work unsupervised to deadlines, planning and setting priorities for own work.
Other * An excellent knowledge of at least one of the following: Welsh, French, Spanish or German
Desirable Criteria * A strong knowledge of Welsh, written and oral with experience of translation.
Qualified Teacher Status with experience of teaching in schools in Wales
Mentoring and/or coaching qualifications.
Project Management qualifications (eg. Prince 2).
Strong competencies in the use of a range of online tools including MS Teams, Excel, Word, Zoom, Canva and surveying software such as Qualtrics.
Expected salary: £27924 – 32344 per year

Location: Wales

Job date: Thu, 30 Jun 2022 22:15:37 GMT

Apply for the job now!