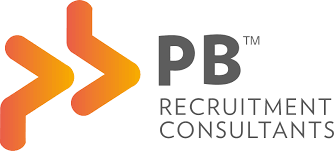 Job title: Corporate Accountant

Company: PB Recruitment Consultants

Job description: A leading, reputable, global, finance and accountancy group, providing world-leading, specialised administration services currently requires a SENIOR CORPORATE ACCOUNTANT to join its friendly, growing team in London or Southampton. This role is of critical importance to its team
The position offers a competitive base salary, hybrid working and a comprehensive benefits package
Corporate Accountant Job Purpose
To deliver the financial reporting requirements for a range of corporate clients of various asset classes. These may include Jersey and UK Companies, both single company and consolidated groups, trusts, SPVs, joint ventures, unit trusts and other complex structures. Asset classes include operating portfolio companies, debt securities, real estate, securitisation vehicles. All tasks to be carried out efficiently, effectively and in accordance with its procedures.
Key Result Areas
Provide excellent levels of client service in line with company standards, procedures and guidelines and appropriate accountancy standards.
Maintain a high standard of client reporting and accounting records
Take responsibility for own personal development, in line with agreed annual performance objectives
To always act in accordance with its values, as set out above
Primary Contacts
Corporate team
Own team
Line Manager
Business unit director
Internal Departments
External auditors
Clients
Corporate Accountant Qualifications
Recognised accounting qualification (ACCA or ACA)
Experience
Direct experience of producing financial statements, interim and management accounts for a variety of corporate entities within various jurisdictions
Experience in producing:
Consolidated financial statements to UK accounting principles and IFRS
Consolidation schedules
Monthly & quarterly management accounts
Financial analysis and NAV calculations
Knowledge
A detailed knowledge and understanding of financial reporting standards, company law and regulatory requirements
Detailed knowledge of UK accounting principles and IFRS
Working knowledge of Microsoft Office
Working knowledge of NavOne/Caseware
Skills and Abilities
Ability to effectively schedule and manage client portfolio of financial reporting and accounts production
Working with conflicting and demanding deadlines
Accepts responsibility
Effective communication with clients and colleagues
Ability to delegate and oversee trainee accountants and bookkeepers
Effective questioning style
Personal qualities
Integrity
Team Player
Flexibility
Enthusiasm to deliver
Adaptable and versatile
Appropriate office conduct and attitude to work
Motivation
Strong commitment to client service excellence
Desire to support and develop others
Proactive and disciplined approach to work
Progressive and takes responsibility for self-development
Competence in carrying out their role and the tasks and duties associated with their role
Corporate Accountant Key Responsibilities
Your role may include, but will not be limited to, the following tasks which we call 'Defined Business Activities'. The list of defined business activities is not exhaustive and may be amended from time to time:
Timesheet
Daily input of time on timesheet
Supervision
Delegate tasks to trainees and bookkeepers, including briefing and review
Coach more junior members of staff in relation to day-to-day activities
Coach more junior members of staff in relation to company procedures
Monitor progress and workflows relating to scheduled work
Accounts Preparation
Prepare financial statements for a wide range of client structures to UK accounting principles or IFRS standards
Prepare NAVs and management accounts
Compile a full file of working papers for all financial reports prepared
Liaise with clients and intermediaries in respect of preparation of financial reports
Liaise with auditors in respect of the financial audit of client entities as required
Ensure that financial statements prepared are completed and signed off within client, statutory or regulatory deadlines
Attend client meetings in respect of accounting matters as required
Review annual and periodic accounts prepared by team
#accountant #corporateaccountant #acca #aca #finance #funds #administration #accountancy #corporate #new #vacacnyalert #newvacancy #london #londonjobs #southampton #southamptonjobs

Expected salary: £55000 – 65000 per year

Location: Southampton

Job date: Sun, 17 Jul 2022 04:49:24 GMT

Apply for the job now!