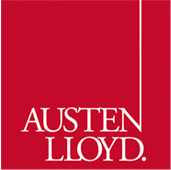 Job title: Commercial Property Solicitor Oxfordshire

Company: Austen Lloyd

Job description: Ref: LC 45930 Job Title: Commercial Property Solicitor Description: COMMERCIAL PROPERTY – BRILLIANT FIRM – OXFORDSHIRE – An exciting opportunity in commercial property at a great regional firm
Commercial Property Solicitor – (2+ PQE)
We are seeking a Solicitor with experience in commercial property to join a thriving, well-established firm in Oxfordshire.
The ideal candidate should have a minimum of 4 years PQE with a motivated and ambitious outlook and complete confidence in their commercial property expertise. As part of the Real Estate team you will have the opportunity to work on a broad range of very high quality matters relating to property transactions, landlord & tenant matters and other challenging work. You will have fantastic opportunities to work with senior members of the firm, and will be empowered to invest in your commercial property career.
With the real promise of career progression opportunities and an attractive remuneration package this is an opportunity not to be missed with a first-class firm.
Apply Below or contact Lyndsay at Austen Lloyd as soon as possible on 01275 463 111, quoting Role Ref: LC 45930: (Commercial Property Solicitor – Oxfordshire).
Austen Lloyd is a specialist legal recruitment agency operating nationally. Please note our advertisements may use PQE/salary levels purely as a guide. However, we would be happy to consider applications from all candidates who can demonstrate the skills needed to perform the role. LC 45930: (Commercial Property Solicitor – Oxfordshire). Job Type: Permanent Role/Level: Solicitor Location: Oxfordshire Industry: Commercial Property / Real Estate Start Date: ASAP Contact Name: Austen Lloyd Contact Email:
Contact Telephone: 01275 463 111 Salary: £35000 – £55000 per annum + Highly Competitive Salary Benefits: Highly Competitive Salary Application Email:

Expected salary:

Location: Oxfordshire

Job date: Sat, 16 Jul 2022 07:46:18 GMT

Apply for the job now!