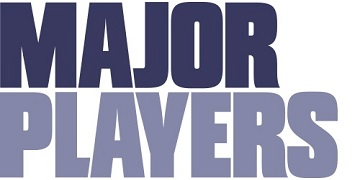 Job title: Associate Creative Director

Company: Major Players

Job description: Creative, Design & Studio £ 55,000 – £ 65,000 per year
ROLE: Associate Creative Director
Amazing opportunity to join an award-winning video games creative agency based in London.
Key Responsibilities
– Take the client's marketing and communications needs and translate these into creative strategies that achieve business missions and objectives.
– Direct all creative briefs through development and production to delivery ensuring our work is produced on-brief, on-time and with creative merit.
– Improve the quality of creative output delivered at every stage of the process.
– Lead the creative development process – harnessing the agency's creative skills, insights and enthusiasm and apply these into our briefs, creative projects and thinking.
– Recruit and appoint staff, freelance talent and creative resources to projects.
– Set high creative standards while ensuring achievable goals are met by yourself and your teams
Skills & Experience
– Hands on creative skills across trailer/promo copywriting, editing and directing.
– Ability to lead, manage, mentor, and motivate creatives and staff by giving regular feedback, training and appraisals.
– Finding and developing creative talent.
– Project management skills particularly in relation to post-production/animation.
– Commercial and management team experience, being accountable to key administrative and financial aspects of a creative department.
– Good understanding of strategic advertising, media and planning.
Personal Attributes
– Driven, confident and self-motivated.
– Confident management style, with the ability to do creative work themselves as well as work-ing with others to identify, nurture & develop talent.
– Confident but not egotistical
– Calm and measured during busy periods.
– Strong strategic and creative problem-solving skills
– Strong decision-making, planning and problem-solving skills with proven ability to identify and prioritise critical issues.
Salary & Benefits
– £55-65k
– Hybrid working
– Annual Training
Location: Central London
If you would like a confidential chat about this role or your next career move, then please get in contact with me: [email protected]
Major Players are the UK's leading digital, marketing, creative and tech talent agency. We offer equal opportunities to all candidates regardless of race, religion, gender, sexuality, disability, age, and other protected status as required by applicable law.
At Major Players, we are committed to improving diversity, equity and inclusion within the industries we service, creating impactful and meaningful change to our partners, candidates and employees. For further information visit: diversity-equity-inclusion/.
Contact: Laura Renaud

Expected salary: £55000 – 65000 per year

Location: Central London

Job date: Thu, 16 Jun 2022 05:38:38 GMT

Apply for the job now!